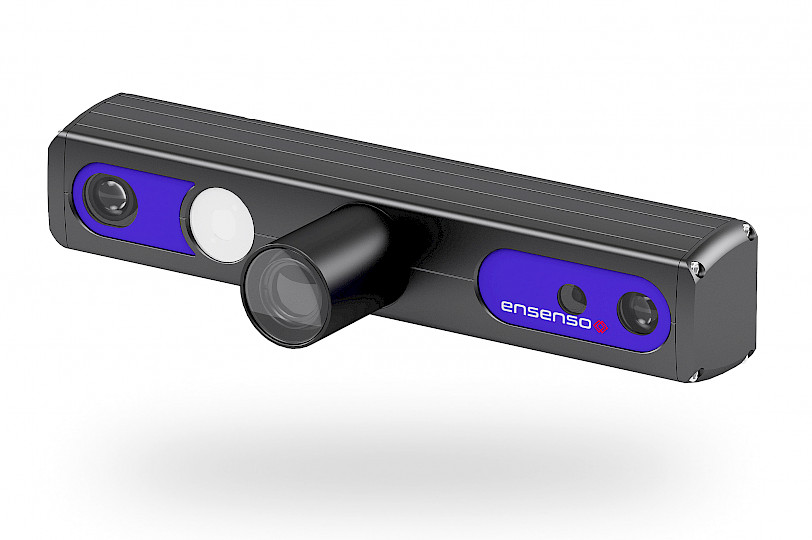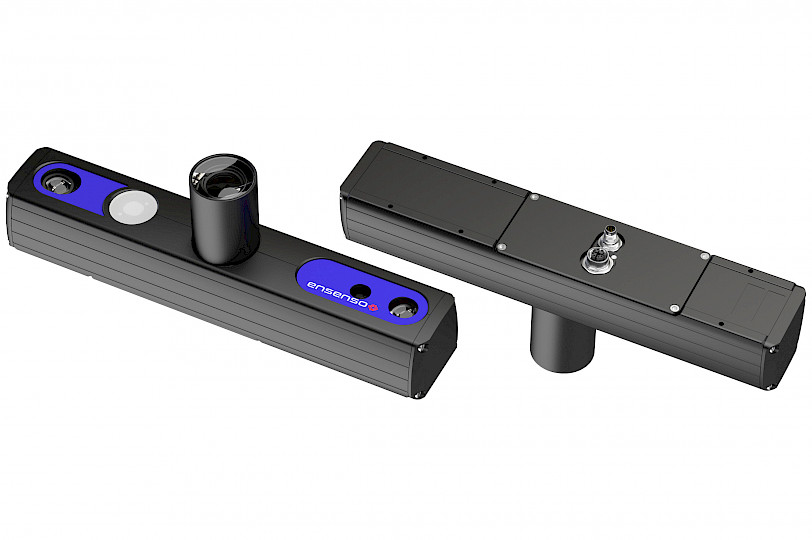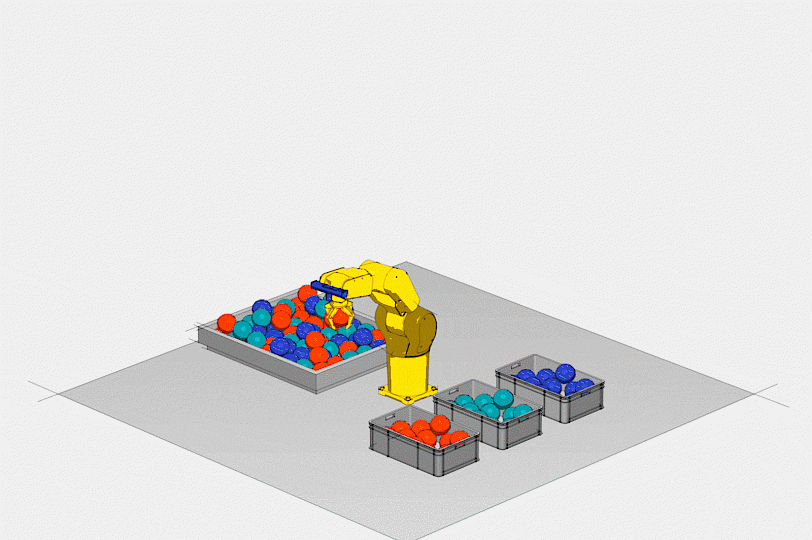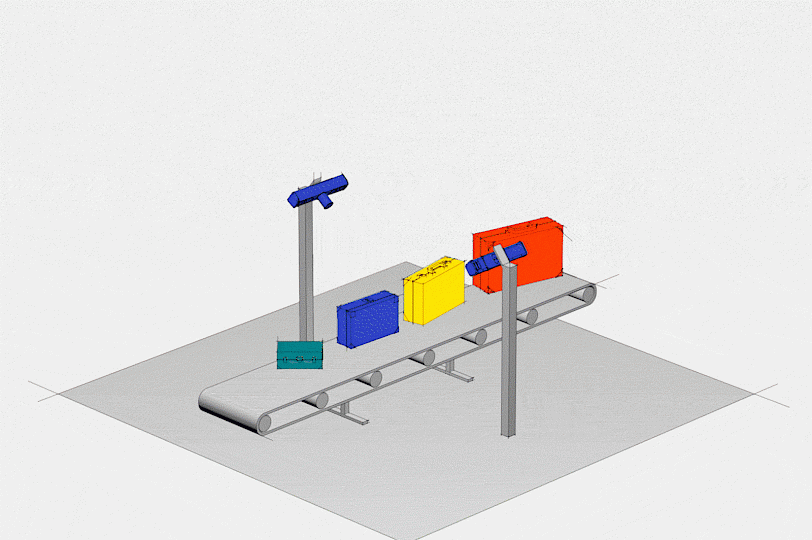 Compact, fast and build to your needs - our Ensenso C-Series, 3D precision with colour
Colour up your 3D application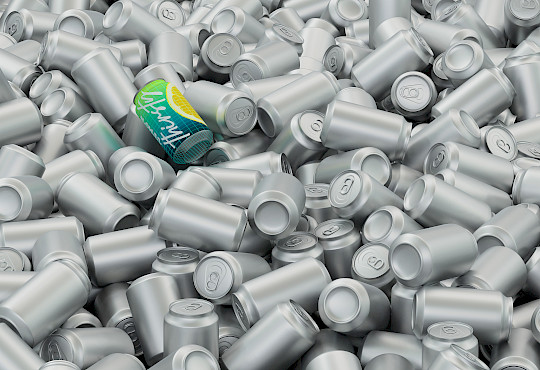 The integrated RGB sensor adds true colour information to the high-resolution 3D point cloud. This opens up new possibilities in part search based on colour data. Especially in AI-based applications, the C-Series unfolds its full potential through the use of colour information. The C-Series delivers 3D data even faster and in the usual high quality.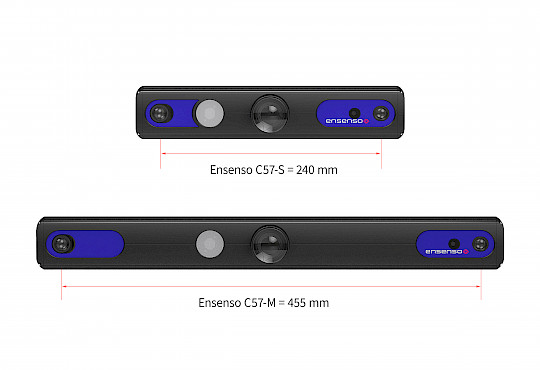 Flexibly adjusted to your application, the Ensenso C series again offers all degrees of freedom for your requirements thanks to its modular concept. As usual, select the working range and distance in our camera selector and we will build the camera according to your needs.
More robust, compact and even faster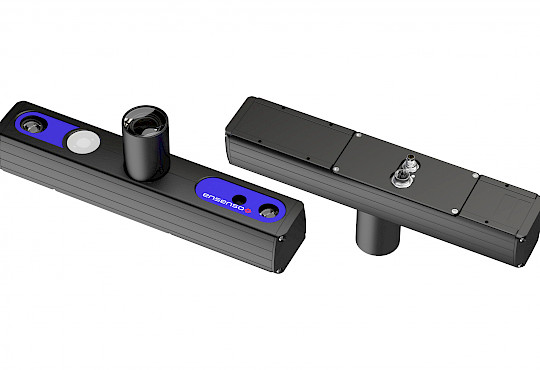 Fully enclosed housing without corners and edges
Due to the extremely compact design, all internal components of the C-Series are optimally protected against all external influences according to IP65/67 and are resistant to vibrations and shocks. Thanks to the integrated image sensors, FlexView images can be processed without delay. This enables even faster image acquisition and processing on the camera.
Technically always a step ahead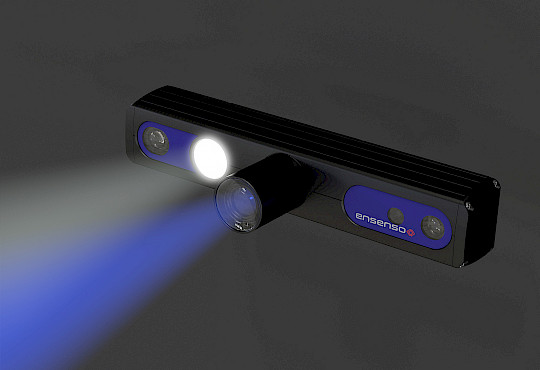 High 3D resolution even in difficult situations
The new optimised design of the C-Series enables highly efficient operation of the projector electronics with up to 200 watts of power. This results in exceptionally high luminosity of the new FlexView3 pattern, improving pattern contrast on objects even at long distances.

Reproducibly precise at long distances
With the large baseline and small field of view, the M models (455 mm) achieve a reproducible Z accuracy of 0.2 mm at 2 m object distance. The optimised housing design minimises temperature-related deviations of the depth values (e.g. 0.075 mm deviation at 30 cm distance and 10°C temperature change).
One camera - many applications
| | |
| --- | --- |
| | |
| Bin Picking | Recognition & detection |
| | |
| Depalletising | Measure & check |