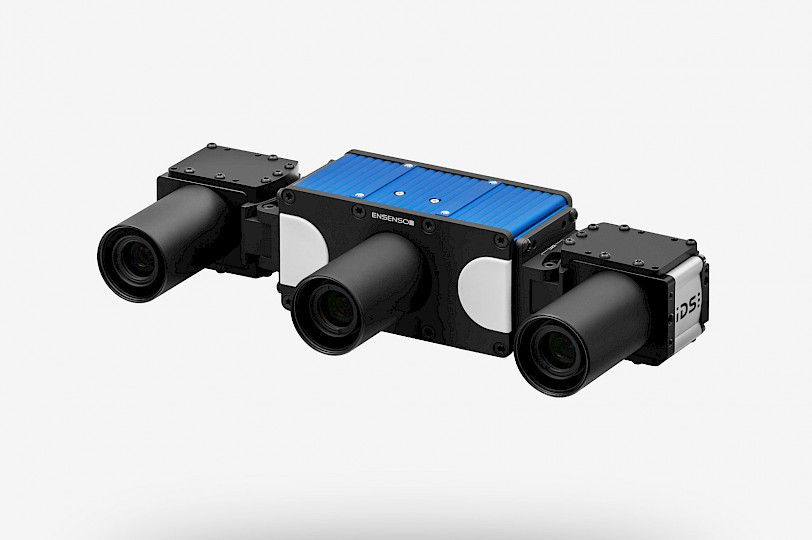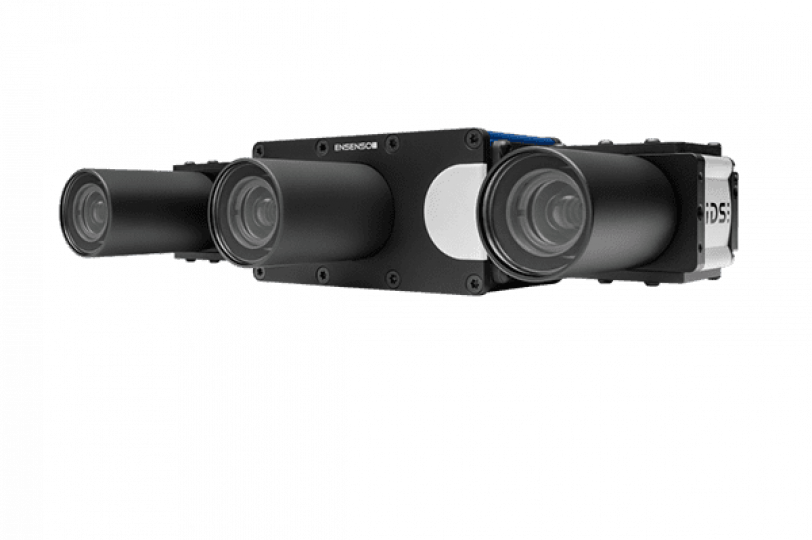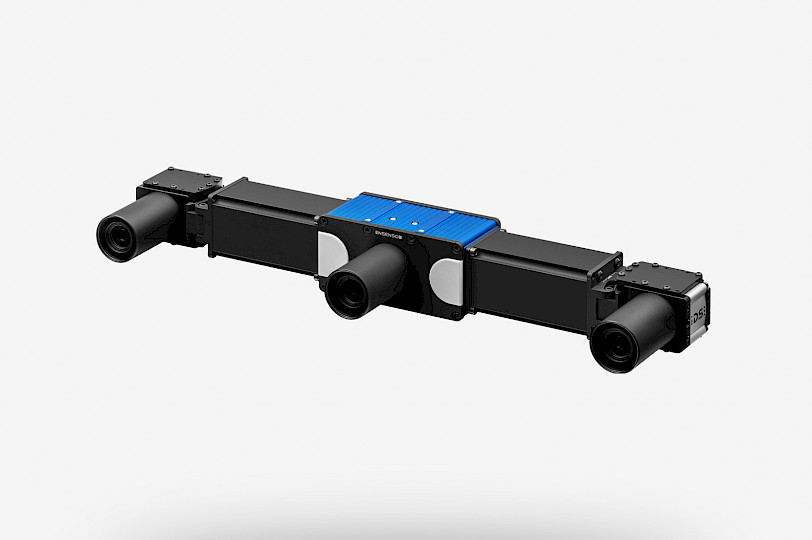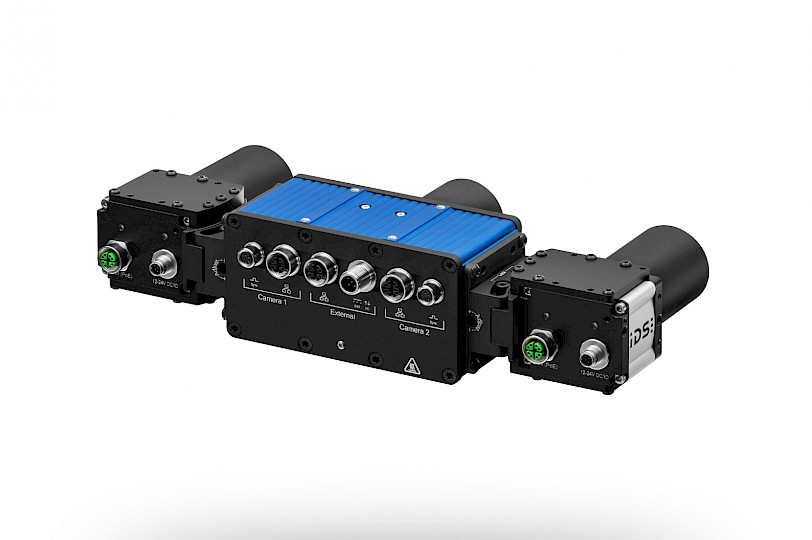 XR30
Intelligent and ultra-fast - Our XR30 with embedded processing for moving parts
With direct data processing in the FPGA, 3D cameras of the new Ensenso XR30 series generate point clouds with high resolution of moving objects with volumes of several cubic meters. Due to the high parallelization of the processing steps, the stereo image data from the two uEye cameras can be processed very quickly and efficiently. A special point pattern as a projector mask ensures the high quality of the generated 3D data even with a single image pair. This makes camera models of the Ensenso XR30 series ideal for fast applications with moving objects.
Each Ensenso XR30 3D camera system consists of the new XR projector unit, two IDS GigE cameras with CMOS sensors, mounting and adjustment brackets, three lenses, and patch cables to connect the cameras to the XR projector unit. Due to the IP65/67 protection rating, the system includes special cables as well as lens tubes for the cameras and projector.
Note:
Ensenso camera systems are shipped assembled and calibrated. However, with the easy-to-use setup wizard of the Ensenso software, calibration and focusing is very easy to perform yourself.