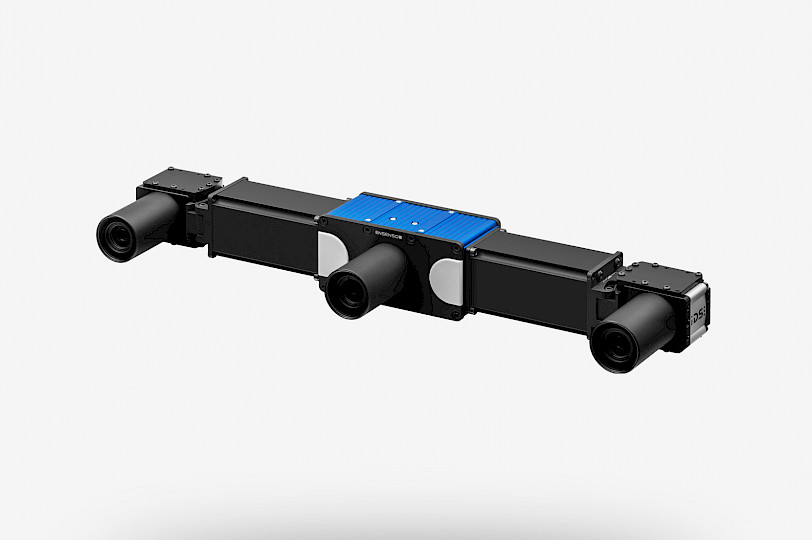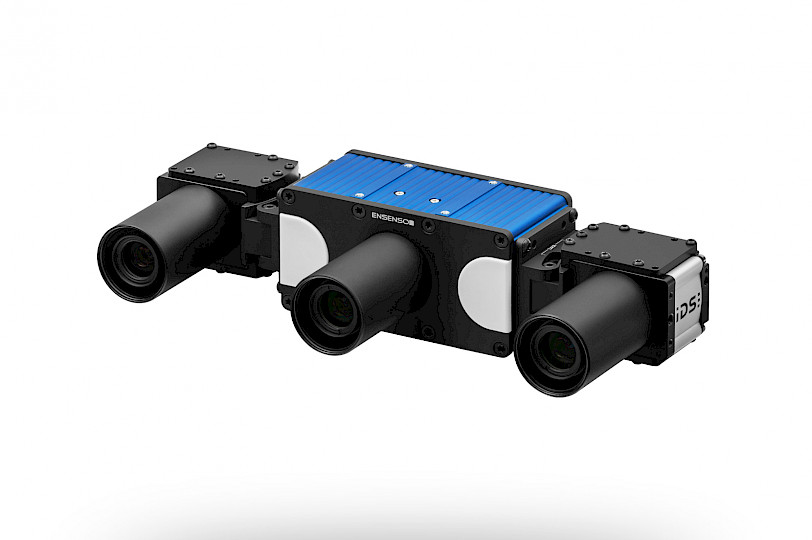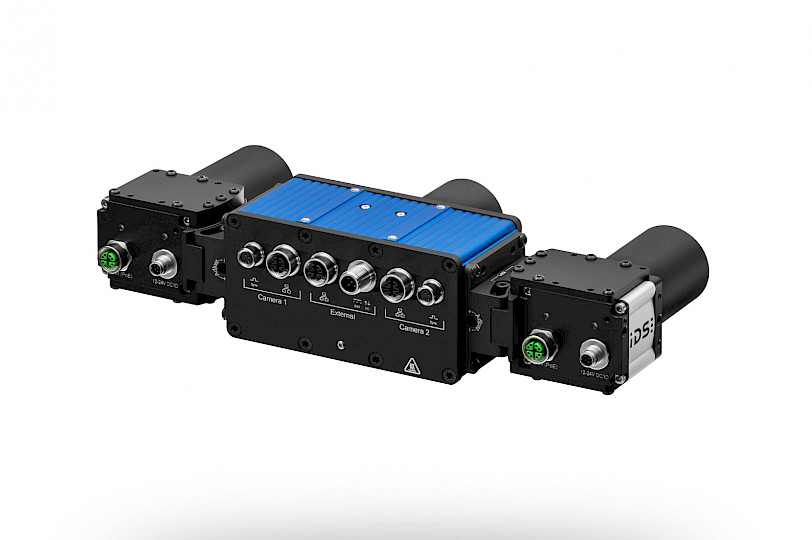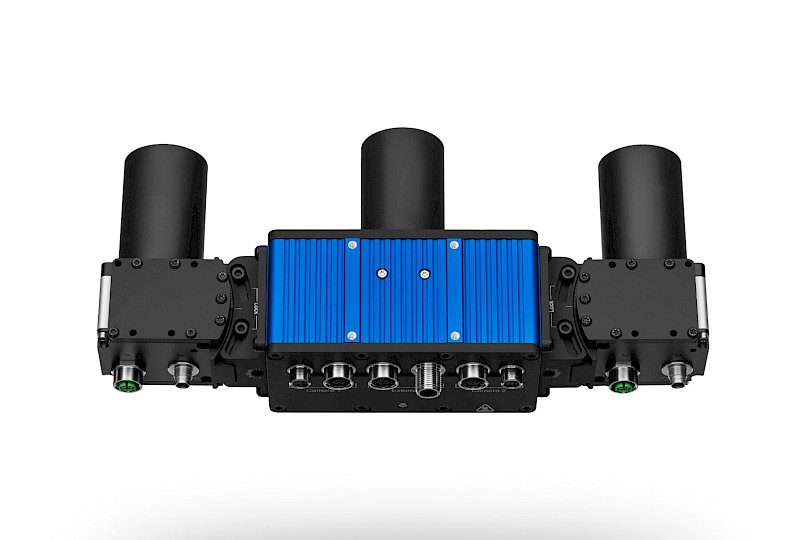 XR36
Intelligent and ultra-fast - Our XR36 for highest precision
With FlexView2 technology and onboard processing of up to 16 image pairs in the FPGA, 3D cameras of the new Ensenso XR36 series generate point clouds with highest resolution of standing objects with volumes of several cubic meters. Due to high parallelization of the processing steps, the stereo image data of the two uEye cameras can be processed at very high frame rates. The quality of the generated 3D data increases with the image resolution and each image pair, without the additional time delay caused by transferring data to the host PC.
Each Ensenso XR36 3D camera system with FlexView2 technology consists of the new XR projector unit, two IDS GigE cameras with CMOS sensors, mounting brackets, three lenses and patch cables to connect the cameras with the XR projector unit. Due to the IP65/67 protection class, the system also contains lens tubes for the cameras and the projector in addition to special cables.
Note:
The 3D systems are delivered mounted and calibrated. With the easy-to-use setup wizard of the Ensenso software, calibration and focusing is nevertheless very easy to perform yourself.